3d dental scanner
The intelligent 3d dental scanner enables scan height control automatically adjusting the object to be the best possible scan area, thus offering the dental technician accurate process reliability.
The highly sensitive dentistry 3D dental scanner sensor features blue light technology and 3.0 MP cameras to ensure outstanding depth of field, which offers scanning accuracy of 7μm available.
It is a non-contact 3D dental scanner, an affordable dental lab solution for technicians with no compromise on speed and accuracy.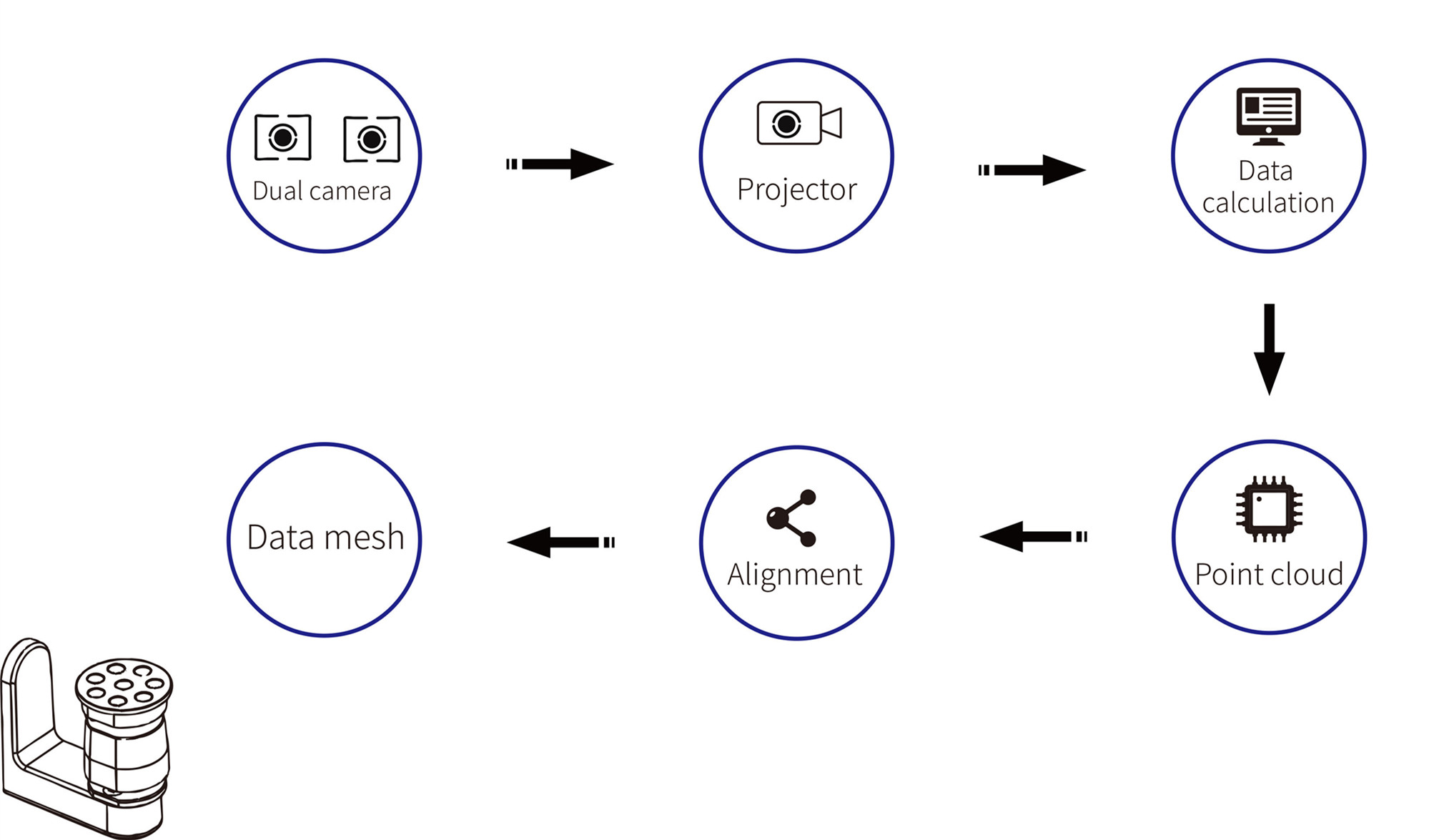 The dental scanner machine generates open STL data, which allows you to import and export files in STL format, so you can design from almost any dentistry cad/cam software.

Feature
Integrated: universal fit for all common types of dental articulators
Intelligent: scan height control offers the highest accurate process reliability
Fast Speed Scanning enables to provide a full jaw scan in 18 seconds
1. Full arch in 7s;
2. Jaw in 6s;
3. Upper or lower jaw in 9s;
4. 1-8 teeth in 13s;
5. Impression in 50s;
Technical and accessories
Resolution of the cameras: 3.0 Mega Pixels X 2
Point spacing: 10μm
Scan area: 100 x 100 x 75 mm
Scan principle: Phase-shifting optical triangulation
Size: 37 x 35 x 42 cm
Weight: 5 Kg
Light Source: LED, Blue light
Connection USD: 3.0 B-type
Accuracy: ISO 12836 7 μm
Full arch scanning speed: 7S (8 cuts)
Dental scanner 3d accessories in the full list