Dental Impression Alginate Mixer
Combine the powder and water in the bowl, then pick the spinning speed by the adjustable foot pedal (fast/slow).
The paste can be mixed with a spatula while rotating until it reaches the desired consistency and texture.
Alginate that has been entirely compressed weighs nearly 40% more than alginate that has been fully fluffed. Use 2 parts alginate to 3 parts water (for example, 1 cup alginate to 1, 1/2 cups water) if you must measure alginate by volume. This is a reasonable estimate.
The dental alginate mixer's adjustable speed is 0-300rpm via step foot padel, and the mixing time is within the 20s. With an LCD display, the mixer shows the information on mixing time, and adjustable speed range.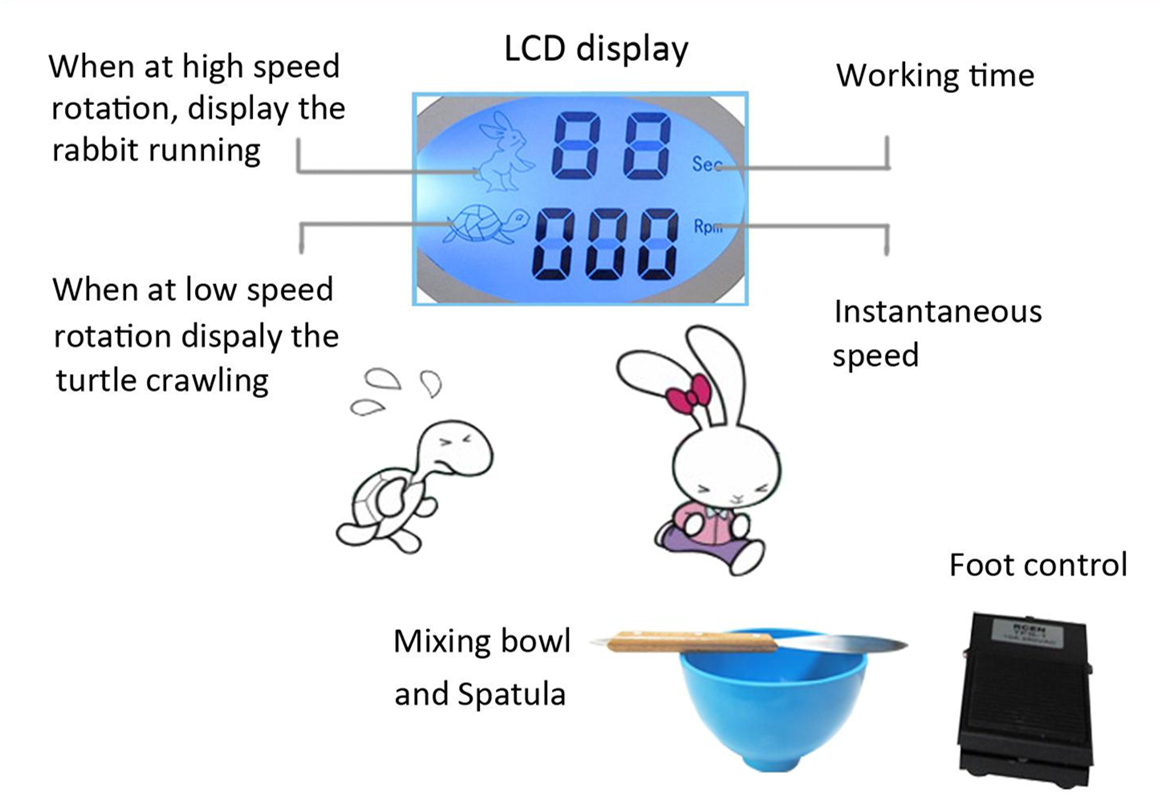 Parameter
Voltage: AC220V/50HZ or AC110V/60HZ
Power: 45W
Dimension: 26*22*19cm
Variable speed adjustable by foot padel: 0-300rpm
Gross weight 3.0kg, shipping weight 4.0 kg.