Denture adjustment polishers
These polishes are made of silicon rubber mixed with carbide grits, it is a highly efficient rotary tool in dentures adjustment polishing and finishing.
The denture adjustment polisher is the purpose of trimming, polishing, and adjusting the acrylic materials to produce a comfortable denture base.
We offer coarse, medium, and fine grits of denture adjustment polishers for technicians, making it to produce the dentures natural, comfortable, and functional for patients.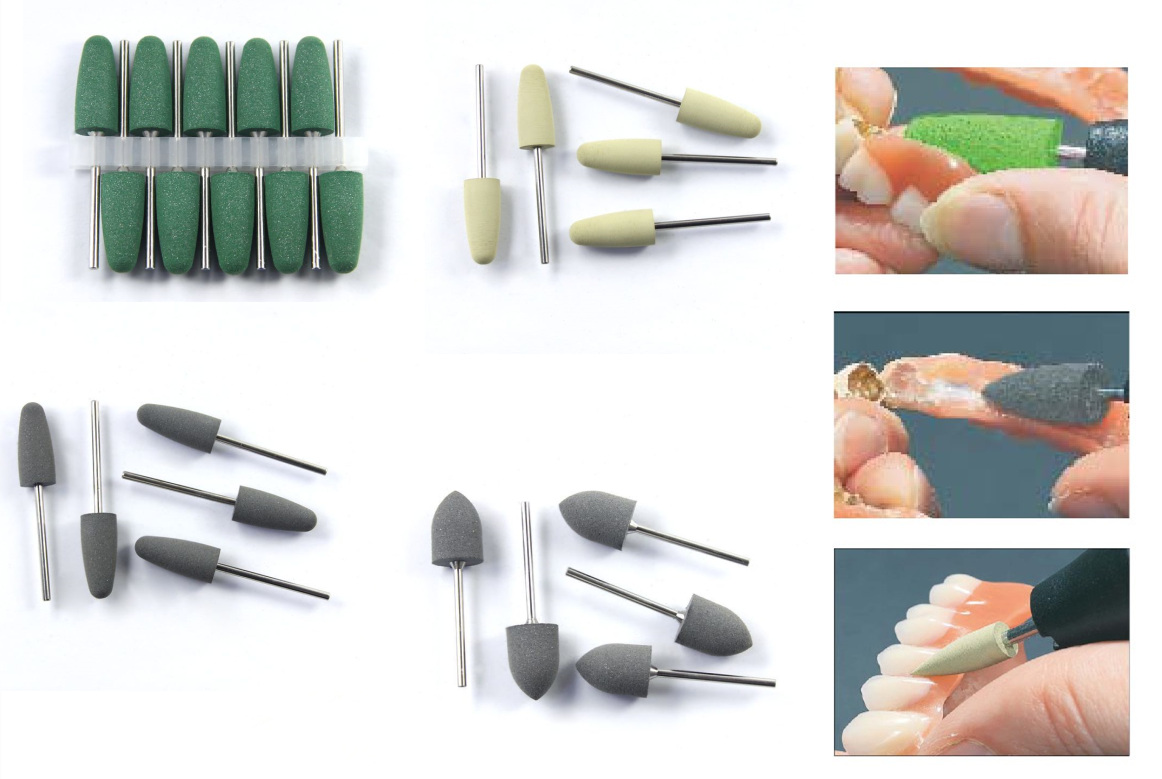 Technicians can buy the denture adjustment polisher based on the following order chart at one single model, or a few models together to check out.