Manikin System Phantom Model
Phantom model dental study product, an innovative oral maxillary and mandibular practicing model designed to provide realistic training simulations for dental students and experts. This model is specifically designed to attach to a manikin phantom head, allowing for a convenient and effective training experience. With its magnetic design, the system is simple to use and allows for quick and easy adjustments, making it ideal for a wide range of restoration procedures. Upgrade your training experience and achieve mastery in dentistry restoration with the Magnetic Attachment System for Manikin Phantoms.
Jaw Model Types Options
The soft gingiva missing tooth model is ideal for training in a variety of dental procedures, including crown making, cavity preparation, tooth preparation, alginate impression, open suture, drilling training, implant placement, and gypsum extraction. With this model, students can hone their skills and gain practical experience in a safe and controlled environment.
One of the key features of the model is its resin material. This material is used to create the position of the edentulous jaw(missing tooth), providing a realistic and anatomically accurate representation of the mouth. When students or dental experts are training for implantation, they will experience a realistic sense of bone penetration, providing a more authentic training experience.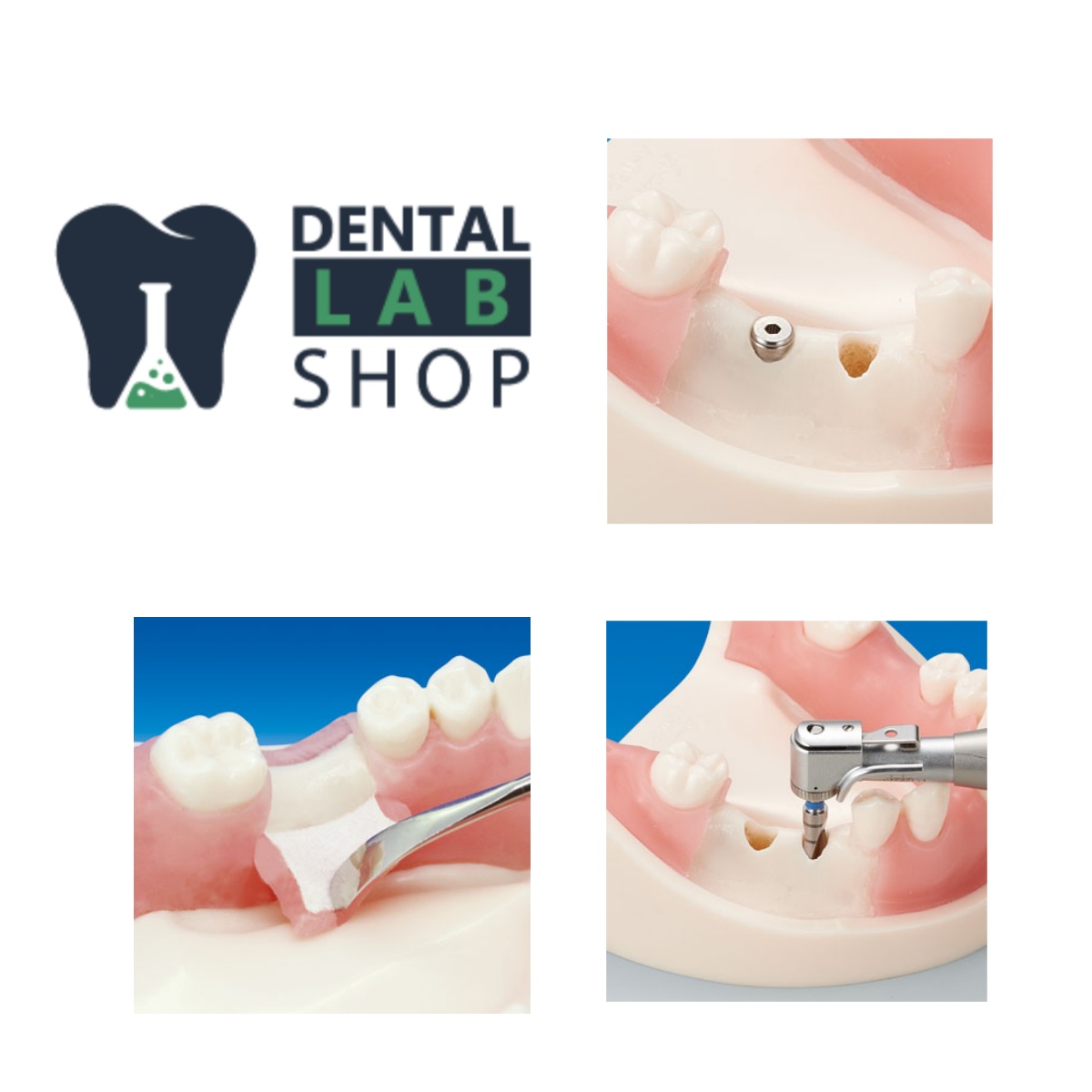 32pcs tooth model, hard gingiva
The 32 tooth model has more teeth than the 28 tooth model, which allows for more realistic simulation of dental procedures that involve the full dentition.
The hard red gingival material used in the 32 tooth model provides a more realistic feel during dental training compared to the soft red gingival material used in the 28 tooth model.
The increased tooth count and harder material of the 32 tooth model may provide a more challenging training experience for dental students, leading to improved learning outcomes.
28pcs tooth model, soft gingiva
The soft gingiva models also feature a magnet plate attachment that allows them to be easily attached to a manikin phantom dental simulator. This provides a more versatile training experience, allowing trainees to practice a wide range of dental procedures in a controlled and realistic environment.
Easy to attach simulator head
All three types of jaw model is lightweight and easy to attach to a manikin phantom head, making it simple to set up and use in a classroom or laboratory setting. It is also durable and long-lasting, ensuring that it can withstand regular use in a training environment.
The phantom jaw model is an essential tool for any dental program or training facility. With its realistic features and ease of use, it provides a valuable resource for students and experts looking to hone their skills and gain practical experience in a safe and controlled environment.