Dental Mandrel
Dental mandrels may be used to attach various wheels and tips to a laboratory or operator hand piece.
The dental mandrel is made of sturdy material, making it convenient for attachment and removal.
Stainless less in mandrel cylinder support well to the dental machines during its working.
The dental mandrel is suitable for diamond, silicone, or resin disks, rubber point, sandpaper, etc. that is used in polishing dental materials in dental laboratory working areas.
Available in different sizes that give an excellent fitting to dental devices.
Stainless steel helps to attain strength and makes it corrosion resistant.
Application: Dental instruments and devices attachment.
Material: Stainless steel
Type dental mandrel length and order size
Dental mandrel product series 2.35 mm and 3.0 mm shank that fits dental hand piece.
Hand piece HP shank series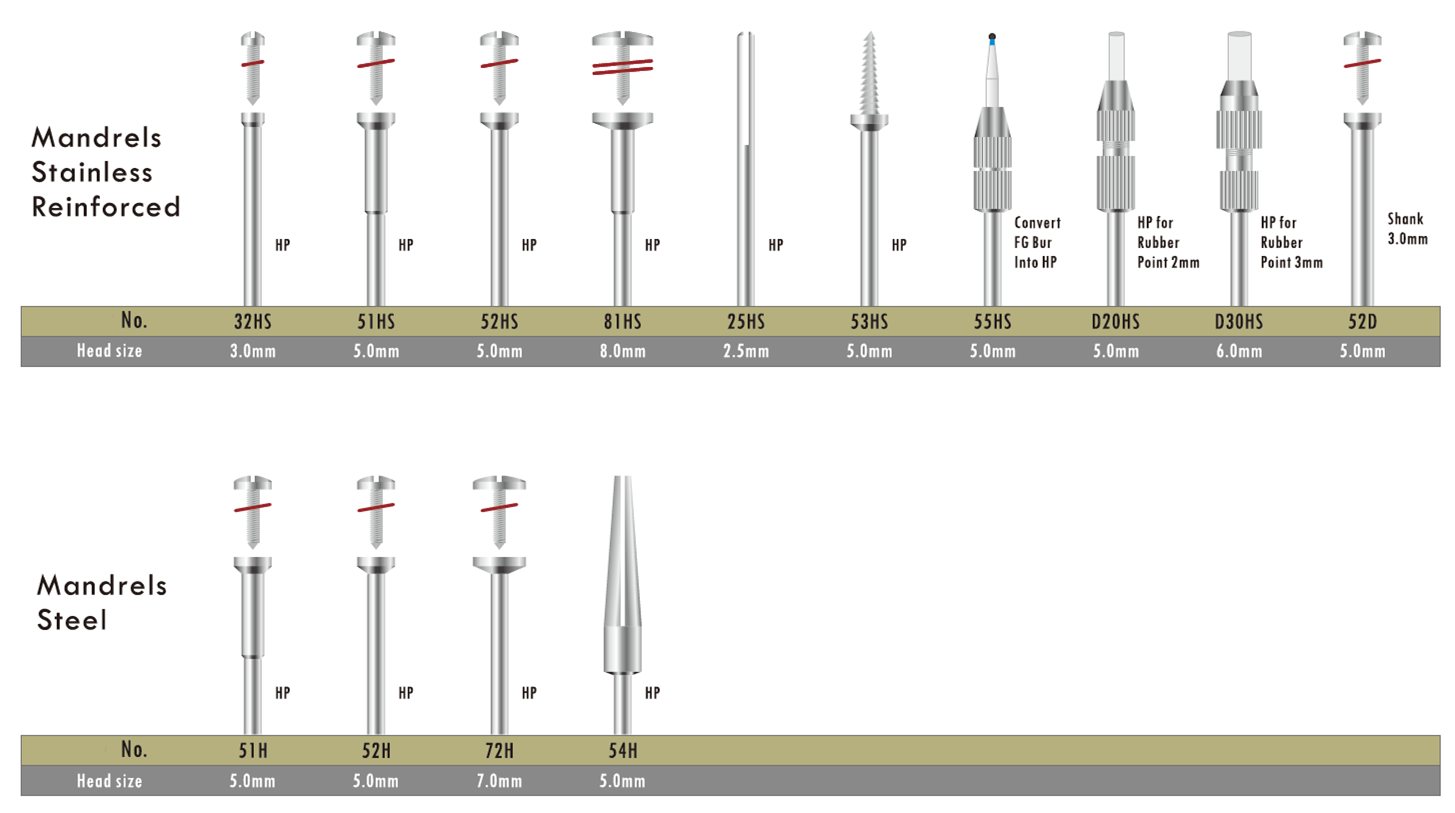 Right angle RA shank series