Introduction:
A dental lab shop is a dental supplies online store where you will get all kinds of dental products. There is a lot of online dental shop available but the dental lab shop is considered the best, as here you can register easily. Also, this shop will deliver the dental products as fast as possible. Here are the few dental lab supplies and dentist clinic materials list online shopping available in the dental store.
Most Used Dental Clinic Materials List Online:
Arkansas Stone Dental Bur
In dental clinic, the Arkansas stone dental bur is used in the finishing process of the composite materials. Also, it is used in the shaping and arrangement of the stone particles to provide a finishing and polishing surface without making any procedural errors.
This dental bur is made of diamond grits, and it is mostly used in the finishing and contouring process. Even though it is used in a lot of dental clinic procedures the price is economical, and it is convenient to use. The material used in this dental bur is hard and fatigue resistant so it can be used for a longer time without causing any damage.
Carbide Burs Dental Trimming and Finishing
The FG carbide burs dental trimming and finishing come with a round-shape and it is mainly used in the anterior lingual and posterior occlusal surfaces. The shape of the carbide burs will be taper-shaped so that the excess material can be removed easily. This is mainly used to remove the material which is present on the anterior labial surface or the cervical portion of any kind of tooth.
Also, the instrument will come in an egg-shape and it will help to achieve the smoothness and shaping of the anterior lingual surfaces. The flame shape is used for the anatomical pits and fissures.
Contra Angle Carbide Burs Dental
The contra-angle carbide burs dental are available in round, inverted, straight, and tapered fissure. It is made of carbide material, and it is mainly used for tooth cutting and restoration procedures. This kind of carbide burs is used in conta angle low speed dental hand-pieces and it will work with all kinds of low-speed dental hand-pieces.
The handle type will come at the right-angle, and it is widely used in dental clinics for the tooth preparation, and tooth removal process. This dental bur will provide high fraction resistance and can be reused after the sterilization process.
LED Dental handpiece high speed push button
High speed dental handpiece features Newest LED improvements to extend work life.The handpiece integrates machining and forming head(Strong  power/low voice) and integral stainless steel body(light  weight,Resistance to fall and scratch).The push button dental handpiece accessories of cartridge with best ceramic bearing and dynamic testing(better sound/  smooth/worklife)
Dental Composite Filling Instrument Kit
This composite filling instrument kit is made of silicone, and the material used will be of high-quality. So, this high-quality material will prevent the composite from getting stick to the instrument. The best part of this kit is that it will tolerate the high temperature, and also can be used reused after the sterilization process in autoclave.
This instrument will come for a longer time as it has high corrosion-resistant. It comes with a working head which is available in different shapes and sizes so that it can be used for carving purposes.
This dental crown remover kit comes with a handle, and also it consists of a working end that is used in the bridge and crown removal in the dental clinic processing. The material used in the dental crown remover kit is highly durable and has high corrosion resistance. During the clinical process, it will offer an excellent holding grip and can be reused after the sterilization process. This crown remover is made of stainless steel, so it will prevent accidental damage of the oral tissue, and breaking of teeth.
This dental mirror comes with a light near the working end, and this is made of stainless steel metal. The mirror used in the dental mirror light will provide an excellent vision, and also while doing the dental procedures the mirror can be easily gripped.
Most lab technicians will prefer this dental mirror light, as it has a high degree of precision and flexibility so it will be the best to use while doing the clinical procedure. This dental mirror light comes with a LED light so it provides an excellent vision when the clinical procedure is going on. This is mainly used to get optimal results and precision. The material used is fibre optic, and if they want they can use silver and gold for the outer layer. This dental mirror can be reused after it has been sterilized in the autoclave.
The dental forceps are used in the upper and lower anterior teeth extraction, and the material used is high-quality stainless steel. So, the material used in these forceps will give a high handling ability. During the dental extraction of teeth, the forceps are widely used as it delivers adequate force. The best part of the forceps is that they can be even reused after the sterilization process. The sterilization is done on an auto-clave and this will increase the shelf life of the forceps.
When compared to conventional brace, the metal dental brace is highly compatible. Also, the material used will be of high-strength and also it will be more resistant to fracture. This metal dental brace is considered to be bio-compatible, non-allergic, and also it is corrosion-resistant.
The metal dental brace will come at an economical price, and it is used for conventional orthodontic braces. The material used is stainless steel, and also welding can be easily done on the brace.
This tooth elevator kit is used in the upper and lower jaw extraction procedures, and also it is used for the luxation and extraction of teeth. It consists of three parts such as working head, shaft, and also a handle. The material used will be of high-strength, and also this material will tolerate the high-pressure that occur during the extraction process. This material will also resist corrosion, and it comes with excellent handling abilities. The material used in the manufacturing of tooth elevator kits is stainless steel and plastic.
Most used dental lab supplies online list applied in laboratory
DENTAL LABORATORY BURS CARBIDE KIT
The dental laboratory burs carbide kit is made by using CNC accurate machine, and this burs kit is made from tungsten carbide. It is mainly used for drilling old fillings, smooth cutting, and alloy polishing and finishing. This is a high-performance precision tool, and it comes in a variety of features such as super coarse, coarse, middle, and fine to super fine.
3D MULTILAYER DENTAL ZIRCONIA BLOCK
The 3D multi-layer dental zirconia block Wieland system is widely used for the open CAD-CAM system. This is widely known for its strength, and also it is extremely effective as it consists of the 3D 6 layers. It is available in 16 colors, and the best part is it offers a balance between aesthetic and strength.  
GIROFORM MODEL SYSTEM PINDEX PLATES
These Giroform model system plates are mainly used to take an impression in the dental laboratory. It has high resistance to expansion, so it will help to prevent plaster expansion. These plates can be reusable for several times, and it is available in three types such as premium plates disposable, quarter plates disposable, and magnetic secondary plates.
CAD CAM DENTAL MILLING TOOLS
This cad cam dental milling burs is made from high-quality material, and when it is compared with the normal tungsten carbide the life span of this bur is 5 times higher. The milling life of the bur is depended on the type of indication. The sirona mcx5,Vhf,Wieland,Imes icore,Amann girrbach etc cad/cam dentistry system of dental milling tools are available.
DISPOSABLE LAB ARTICULATOR MOUNTING PLATE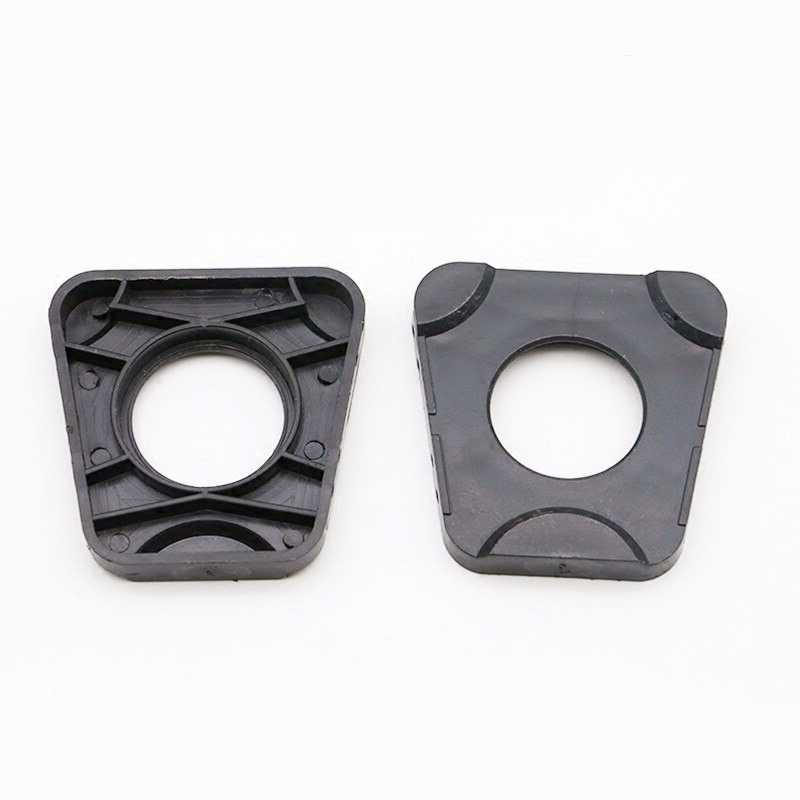 The mounting plate is mainly used to secure the frames of the dental articulator, and it is also used to protect the plaster casts above the articulator. The base of the plate is made with stainless steel and also consists of magnetic plates which will be highly resistant to shock, and they can be used for multiple purposes.The most popular accessories is artex dental articulator mounting plate.
FULLY ADJUSTABLE DENTAL ARTICULATOR TYPE ARTEX CR
This fully adjustable dental articulator is mainly used in the preparation of artificial teeth, and also in the development of the occlusal surface. This articulator is made of stainless steel, and its functional parts are made of aluminum. This will allow the users to concentrate more on the cast or model than concentrating on the patient by reducing the patient's discomfort.
The PMMA block is mostly used in the manufacturing of provisional crowns, partial denture frameworks, and in the bridge. It also helps with smile enhancement and long-term provisional restoration. This will be similar to the look of the natural tooth, and it has high tensile strength, flexural strength, low friction, low moisture absorption, and offers excellent dimensional stability.CAD CAM dental pmma blocks are zirkon zahn,amann girrbach,stardard diameter 98mm wieland dental milling system available.    
DENTAL VACUUM MIXER-DENTAL LAB EQUIPMENT
The dental lab equipment is applied for mixing plasters, investments and silicones.This dental lab equipment of Vacuum Mixer provides Hands-free and bubble-free mixing thanks to the built-in vacuum pump ,electric air release function is included in this version. This dental vacuum mixer unit also features high vacuum,mixing power,and adjustable vibration.
Clients can visit the dental supplies online store from here dentallabshop.com .Both dentist material and dental lab technician consumable and equipment and tools are available.