Dental diamond cutting discs
Diamond cutting discs can help a technician achieve maximum results for segmenting plaster prosthesis models to contouring, pre-cutting and, separating zirconium, porcelain, flexible acrylics, porcelain veneers.
The dental diamond cutting discs are double-sided, the size is diameter 22 mm and thickness 2 mm.
These lab diamond disc dental product comes in 14 shapes, it is best and idea tools applied on zirconium, E-max lithium disilicate and acrylic materials of crown and bridges cutting and stripping.
Dental cutting disc come to single piece per pack.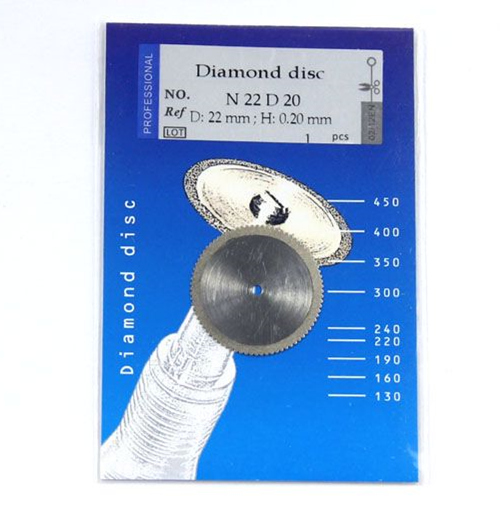 Technicians or dentists can choose the suitable sizes from the followings order charts, then check out.