intraoral camera
The dental intraoral camera or scanner is a digital device that allows taking photos of the inside of a patient's oral cavity in real-time. Thanks to its size and the improvements in the resolution of the impressions, it allows us to obtain close-ups of the mouth
A good evaluation is the basis of all good treatment; therefore, you must use the intraoral camera. These are some of its advantages and benefits:
It allows us to obtain 3D images of the mouth and teeth, necessary for manufacturing orthodontics, bridges, or crowns.
The dental intraoral camera enables the dentist to explain the diagnosis to the patient better, facilitating communication with the patient.
It is a much more comfortable method for both the patient and the dentist. It allows us to determine the problem and propose solutions instantly.
Diagnostics are more accurate, effective, and less invasive.
Thanks to images, interventions can be planned, making them successful in the long term.
Parameter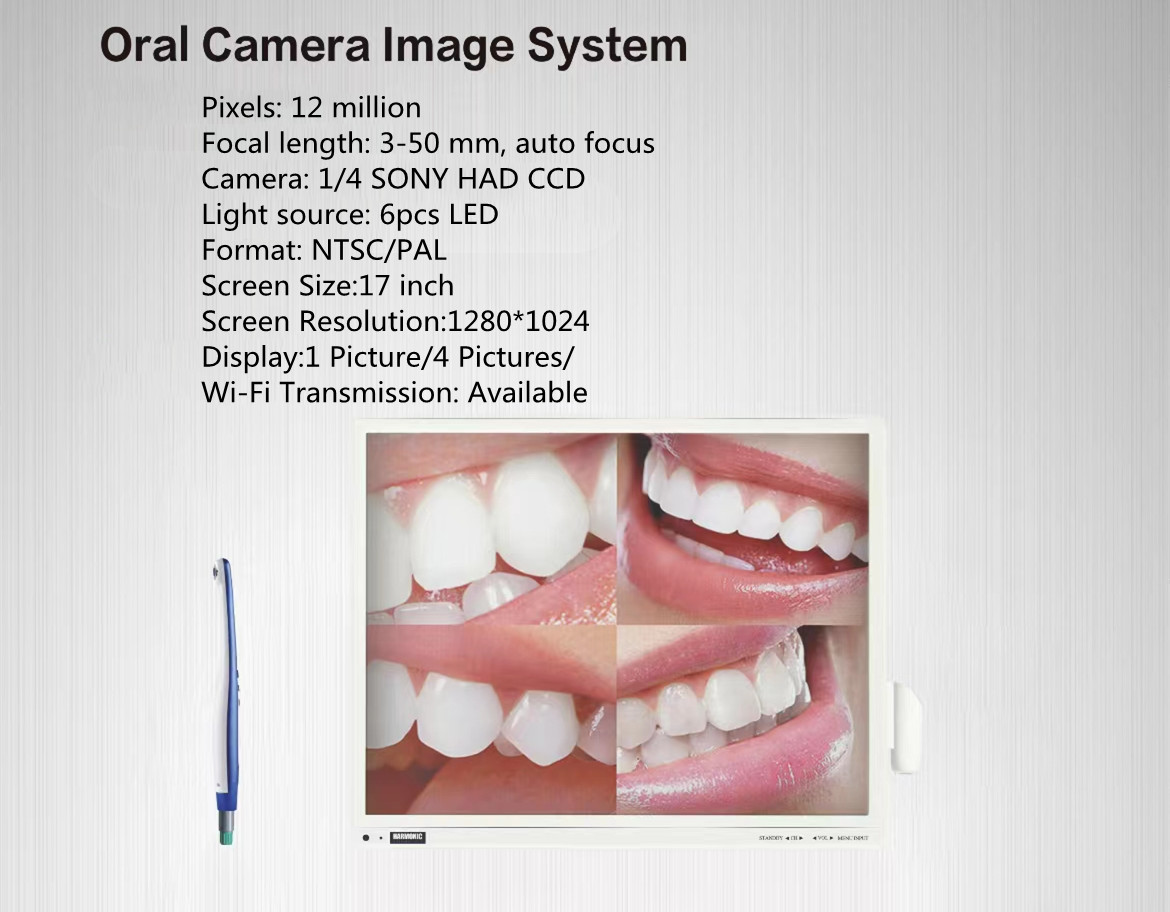 To utilize the dental intraoral camera's wireless functionality and store images on your mobile device, please follow these steps:
Press the top button four times from various angles to capture oral pictures of the patient. Press the button once more to save the images.
Press the second button to verify the storage status.
Press and hold the third button until a QR code appears in the center of the screen.
Locate the Wi-Fi ID displayed at the bottom left of the screen.
On your mobile phone (compatible with both Android and iPhone), connect to the Wi-Fi network using the provided password: 12345678.
Open the web browser on your mobile device and scan the QR code to store the pictures.
Assemble intraoral camera in dental office tutorial