Endo Motor Wireless
Endodontic motors:are devices designed to facilitate the endodontic process since they allow mechanically actuated files. This allows for more incredible speed and convenience in canal preparation. They are made up of a central body that controls the device, a micromotor, a contra-angle to which the different files are adapted, and sometimes a pedal that allows you to control the various functions with your foot.
Reciprocal rotation or alternating rotation is a mechanism that proposes a safe preparation of channels since it reduces torsional stress and reduces the number of instruments per channel.
Feature:
* The dental endo motor wireless has 10 memory modes, the dentists can set different torque and speed according to the different types of files.
* In the process of expanding the root canal, if the files torque is exceeded, the electric endo motor wireless will automatically reverse in order to prevent the root canal perforation and the files breakage. The endo motor wireless has reciprocating rotation mode, reciprocating cutting, and the operation are efficient and safe, the dentists can also adjust manual rotation according to actual situation.
* The endodontic motor uses a high-quality 1:1 detachable low-speed handpiece, which produces the same surgical effect as 16:1 handpiece. It can reduce the handpiece noise and increase the service life.
* Build in rechargeable battery, left and right hand switching mode,self-calibration function, volume adjustment auto power-off.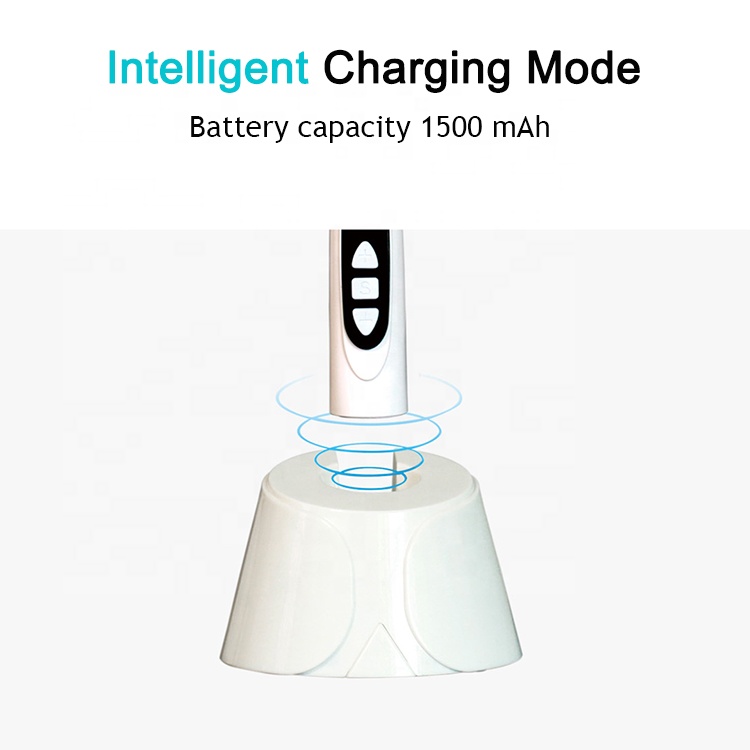 FWD: Forward 360° automatic movement, positive rotation plus torque reversal, remove the torque and resume normal rotation.
REV: Reverse 360° automatic motion. Reverse plus torque forward rotation. Remove the torque and resume the reversal.

AF: Forward reciprocating motion, continuous cycle between forward rotation and reverses AR: Reverse reciprocating motion,continuous cycle between reverses and forward rotation.

TCF: Automatic reverse close:forward 360° ,when encounter torque ,will stop, it is used to remove the broken files with Anti-bearing knife.

TCR: Automatic forward rotation close: reverse 360° , when encounter torque, it will stop, one used to remove the broken files with positive knife.
Technical
| | |
| --- | --- |
| Product Name | Endo Motor Wieless |
| Color | Black |
| Mode | 10 Memory Modes |
| Lithium Battery | 3.7V/1500mAh |
| Input | 100-240V 50Hz/60Hz 0.4A.Max |
| Output | 100-240V 50Hz/60Hz 0.4A.Max |
| Torque Range | 0.5Ncm-4.0Ncm(5mNm-40mNm) |
| Speed Range | 120rpm~1000rpm |