Implant Maxillary Sinus Model
The maxillary sinus model is a highly realistic and accurate training tool for dental professionals who wish to develop and refine their skills in drilling, sinus elevation, implant placement, open suture, and gypsum extraction procedures.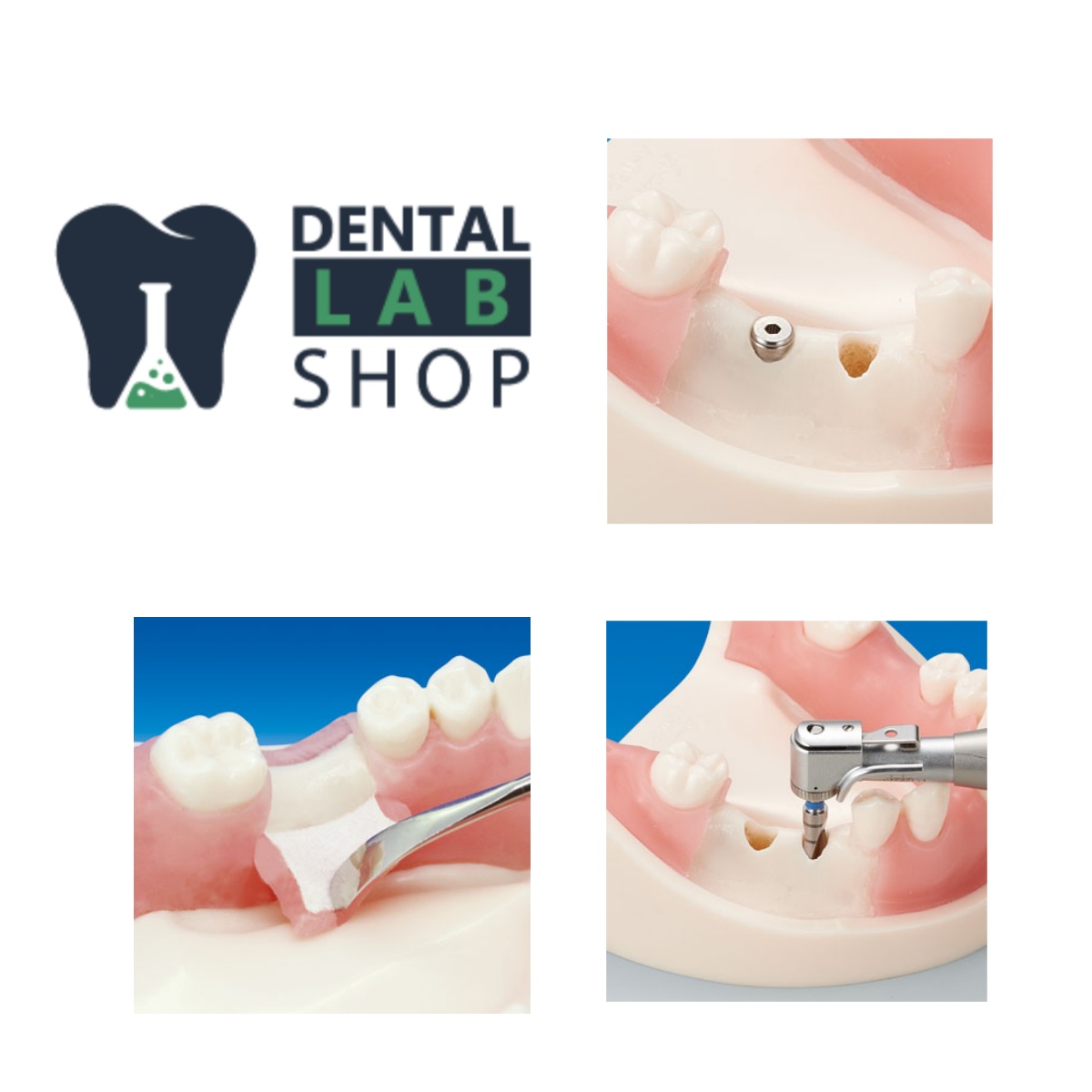 Designed by STRAUMANN, a leading manufacturer of dental implant solutions, this model is a faithful reproduction of the human maxillary sinus, complete with anatomically correct details and structures. The model features a realistic bone density and hardness that closely approximates human bone tissue, providing a realistic surgical experience.
The model includes a sinus cavity that has been pre-drilled to simulate a clinical situation where a sinus lift procedure is needed. This cavity can be further augmented with the use of various sinus elevation techniques, providing a range of training options for clinicians.
Implant placement can also be simulated using the model. The sinus cavity features precise implant placement guides, allowing for accurate drilling and placement of implants in a safe and controlled environment. The open suture option allows for the placement of membrane and grafting material to be secured in place during the sinus elevation procedure.
Additionally, the model includes a gypsum extraction feature, which allows clinicians to practice removing gypsum material used to create an impression. This provides a valuable opportunity for clinicians to develop their skills in working with gypsum material, which is commonly used in dental procedures.
Overall, the dental implant maxillary sinus model is an excellent training tool for dental professionals who want to improve their skills in various sinus lift procedures, implant placement, open suture, and gypsum extraction. Its realistic design and anatomical accuracy provide a valuable opportunity to develop skills and techniques in a safe and controlled environment.