How can a dentist choose an articulator?
The choice of the dental articulator is very crucial and has a direct impact on the effectiveness of fixed or removable restorations. There are multiple articulators available for the fabrication of fixed restorations. The selection of precise, completely adjustable instruments can be difficult and sometimes not feasible. Our tooth intercuspation is static but the jaw can rotate around the axes of three planes. One technique of avoiding this difficulty has been to employ completely adjustable articulators that precisely imitate mandibular movements.
An articulator is a device that looks like the temporomandibular joints and jaws and can be used to record jaw joint movements. The problem for the dentist is to select an articulator that is appropriate for the task at hand, and that is neither more nor less complex than is necessary for the procedure. When selecting an articulator for complete denture fabrication, the kind will be influenced by several factors.
The degree of occlusion that will be implemented
Shape and intercuspation of posterior teeth
Pathway of mouth closing and opening.
Jaw relation and jaw movements.
Current popular dentist articulators
3D digitization technology, also known as the intraoral scanning method, is a more current approach in dentistry. The primary purpose of utilizing this 3D digitization technology is to shorten the time and suffering experienced by patients while also increasing the accuracy with which prosthetics are created using CAD/CAM systems. virtual dentistry enables smooth and easy communication between the dental lab, clinic, and patients. Mounting the maxillary and mandibular 3-D model significantly reduces the errors and time in manual articulation. virtual dentistry phone applications are more efficient and cost-effective than traditional devices.
A semi-adjustable articulator relies on mean values and cannot reproduce jaw relationships or occlusions that deviate significantly from the normal range. It's an economical and reliable tool in the majority of cases. Most jaw motions can be accurately simulated using the same parameters as the patient's condylar trajectory.
ARCON Articulators and NON-ARCON Articulators are the two subdivisions of the semi-adjustable articulator. 
An anatomic articulator is an innovation that precisely eliminates the most sensitive mounting procedures and precisely simulates the patient jaw movement and anatomy. It can minimize procedural errors and flaws. The 3-Dimestnianl technique can replicate the patient upper and lower joint components with accurate condylar distance. It eliminates the ear bow transfer and reduces the errors that save your money and time.
A fully adjustable articulator is a reliable tool that aid in the registration of maxillomandibular relationships, mounting casts, and subsequently perfecting occlusal schemes for various types of prosthodontic restorations. Complex dental records are more convenient with a fully adjustable articulator.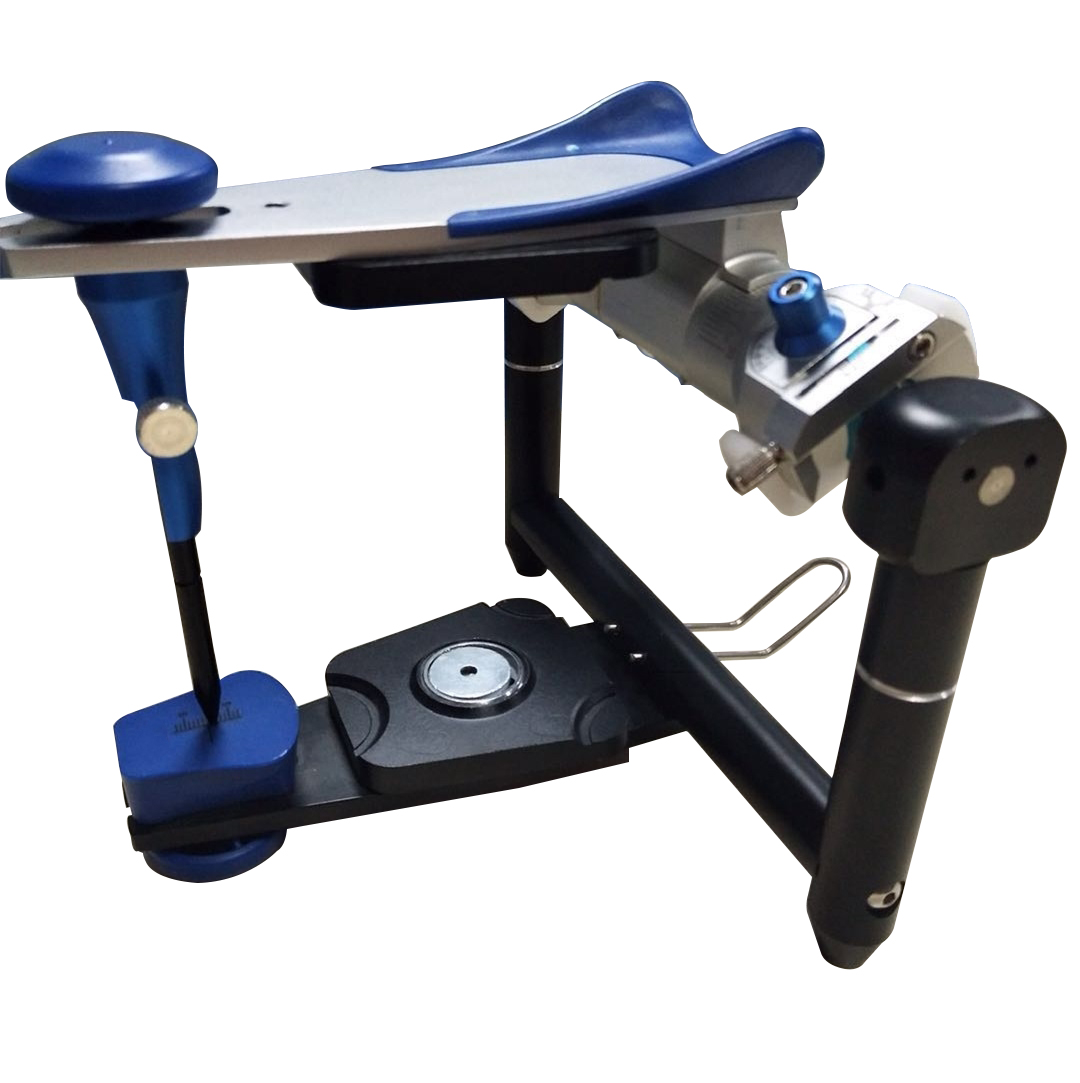 Treatment specific articulator:
Each type is unique for a treatment plan. For the majority of single restorations, a nonadjustable device that is connected with a fixed condylar route will suffice.
The choice of a dentist articulator depends upon the following factors.
(a) Desired use of articulator
(b) Availability of instruments
(c) patient's occlusion and oral structures
(d) Skill and expertise of the technician,
(e) Skill of the operator
(f) Cost
 When fabricating multiple restorations or fixed partial dentures, more of the occlusion must be replaced, requiring greater precision. Semi adjustable articulator is appropriate if there is no evidence of occlusal pathology or an instantaneous side-shift in the vertical occlusion. Fully adjustable articulators are advised for the opposing regions to be restored when considerable side-shift occurs during lateral mandibular motions. virtual oral appliances and virtual dentistry phone applications are the best way for articulation and visual dentistry.